Speech Recognition Value-added Reseller
Benefits of Becoming a Speech Recognition Value-Added Reseller
Partnering with eDist Canada gives resellers an opportunity to increase their return-on-investment and reach a larger customer base. By giving resellers the opportunity to participate in the billion-dollar speech recognition software industry, eDist Canada is helping resellers see big profits.
Watch as the power of the spoken word commands more profits and expands your client base. Let our Software as a Service SaaS-based speech recognition Reseller Program work for you.
eDist Canada offers speech recognition software & dictation devices from the major brands in the speech solutions industry:
These speech recognition solutions can benefit clients in all business sectors from legal, medical, law enforcement, finance and education, to remote workers. We distribute products across Canada, from Vancouver to Toronto to Montreal.
eDist Canada Can Provide You With: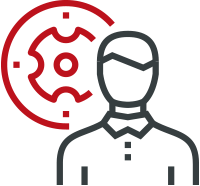 White-label Tech Support
Resellers and their clients receive comprehensive customer and technical support. This alleviates the need for partners to provide technical support for their clients. Let eDist Canada do the work for you so you can focus on selling.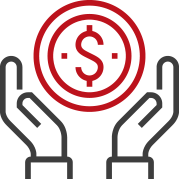 Wholesale Prices
Sell at regular market prices and make a considerable profit per unit. Find the best wholesale pricing available with easy web order entry and bring in higher revenue.
Logistical Support
Ship your products throughout Canada to your customer on the same day, even if you do not have a warehouse.
Hand-Tailored Marketing
Utilize marketing services tailored to your business to help elevate your brand, create a larger client base and delve further into niche market opportunities.
Exclusive Training & Certification Opportunities
Enjoy extensive and ongoing training and certification opportunities as well as new product and feature webinars offered exclusively by eDist Canada.

eDist Canada Partner Benefits
Expand your client base to reach students, small business owners, decision-makers and Managed Service Providers.
eDist Canada has been in business for more than 40 years and we have been a player in the speech solutions industry since its inception. From cassette tapes and digital recorders to cloud-hosted software that doesn't come in a box, we've been there for it all.
---
When you become a Value-Added Reseller (VAR) with a Value-Added Distributor (VAD) like eDist Canada, you can add a variety of perks and benefits to your product line and business offerings:
Automated sales tax and remittance via eDist Canada's e-commerce platform
Scalable White-label support
Tier 1, Tier 2 and Tier 3 technical support options
Fast response times for product and technical issues
Lower cost to go-to-market and go-to-market quickly
Access to Product Experts
Branded and customizable marketing materials
Ongoing training, certifications, webinars and face-to-face video calls
---
One of the main benefits and advantages of joining our Reseller Program is the opportunity to make recurring revenue on a consistent basis. When partners take advantage of the benefits of working with eDist Canada such as technical support and marketing assistance, it helps elevate their brand and increase their customer base even more.
Recurring revenue becomes a predictable revenue stream since end-users pay monthly. Speech solutions from Nuance, Philips and Olympus are so beneficial for end-users and professionals from all verticals, these software subscriptions will practically pay for themselves.

Nuance® Dragon® Medical One
Streamline workflows with ease and increase overall productivity
Create documents, forms and notes faster and easier so doctors can spend more time with their patients
Use your voice to dictate documents directly into the Electronic Health Record. Dragon Medical One can also work with the Veterinary industry and Practice Management Software.
Medical vocabulary is built-in for even faster dictations

Nuance® Dragon® Legal Individual
Dragon Legal Individual enables legal professionals to create, review and revise documents with their voice such as client memos, briefs, proposals, contracts and emails. Smart Format Rules automatically adapt to your style of writing, making editing documents a breeze.
Dragon Legal Individual is trained using more than 400 million words from legal documents so it can deliver optimal recognition accuracy when legal professionals dictate legal terms
Dragon is optimized for popular form factors such as portable touchscreen PCs so users experience new levels of documentation productivity from anywhere with a secure internet connection
Automate business processes with time-saving macros. Create macros to automate multi-step workflows or business processes via simple voice commands.
This legal-specific solution can automatically format legal citations
Learn more about Dragon Legal Individual
---
Nuance® Dragon® Legal Group
You'll get all of the benefits of Dragon Legal Individual, plus the ability to deploy Dragon to multiple desktops using the built-in Windows Installer with customized options
Dragon Legal custom commands and vocabularies can be shared. It's the fastest and easiest way to push out customization updates.
Roaming profiles and preferences are stored and synchronized in a central network location and users can dictate from different computers on the network

Nuance® Dragon® Law Enforcement
Streamline workflows with ease and increase overall productivity
Use your voice to dictate documents directly into the Records Management System
Use the built-in law enforcement vocabulary to create documents even faster
Create incident reports three faster

Nuance® Dragon® Professional Individual
Streamline workflows with ease and increase overall productivity
Use your voice to dictate documents or enter text anywhere you normally type
Create custom words and vocabulary. Dragon Professional Individual easily learns acronyms, proper names, and other unique or business-specific phrases that you frequently use.
Control your computer by voice, easily launch applications, select menu items, switch between windows, search the Web, create and send emails, and more
Sync with the separate Dragon Anywhere mobile solution
Learn more about Dragon Professional Individual
---
Nuance® Dragon® Professional Group
If you work in a corporate environment, Dragon Professional Group is the perfect documentation productivity solution for you and your staff
Ideal for Citrix® environments with built-in support for Citrix XenApp or Citrix XenDesktop servers. This enables users to dictate from workstations that do not have Dragon installed.
Share customizations with Dragon Anywhere Group
Enhance productivity for on-the-go employees
Become an eDist Canada Reseller Today
Join our SaaS partner program today and become a partner in success.
If you think you would be a good fit for our exclusive Reseller Program, let us know. Cloud-hosted speech recognition software can benefit busy professionals from all business sectors and the advantages partners receive through eDist Canada can help resellers elevate their brands, grow their customer base and increase their monthly recurring revenue on a consistent basis.
We are fully committed to the success of our resellers and will provide all the necessary resources and support to thrive and grow in the increasingly dynamic market of speech recognition solutions.